Considering planning an event? High Profile? Low profile? corporate event, or private event:
Do you have a security plan in place?
Does your Selected venue have an emergency plan?
Do you have an active shooter plan?
Does the Venue have fireguards, armed or unarmed NYC bodyguards or a paramedic on call?
How are your guests being screened?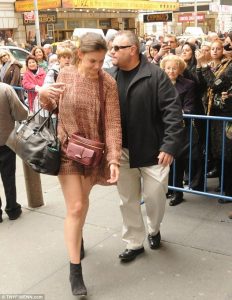 The world climate for terrorism, domestic, and foreign is a real threat:
There is no way to overlook it, and think, not at my event. That's completely wrong: Its no secret that New York City event security is a must have, as New York and its landmarks remain the number one target for the radical terrorists.
Stone Security Service provides New York event security, with an elite team of agents. The Stone security event security team, secure over 600 events every year in many different venues in Manhattan, including Cipriannis, Guastavinos, 583 Park Ave.
In our 19 years of business we have secured over ten thousand events, in the New York City market alone.
From Fashion Show Security, Corporate meetings, Product launches, movie premieres, High profile Diplomat events, Celebrity weddings, Charity events, as well as Presidential Candidate events:
Think of an event, and we have secured it.
David Stone analyzes, with event planners, and their oversights, in not planning properly for their events.
1 the event planners' last thought on their list is NYC security. They have the flowers, linen, lighting, décor, food, entertainment and ambience on their list but never think of the what ifs.
Who is the event for?
Who is attending?
Are there any current or past threats to the client or organization?
Are there any potential protests?
Are there any disgruntled employees, investors?
2 No two events are ever alike. The Stone Event Security team, is one of the most called upon NYC event security teams, providing NYC Bodyguards, as well as NYC Executive protection agents, we work in tandem with the client, venue, police department, to ensure that your event will be as secure as possible:
As every event is a soft target, and potential for a disruption, or criminal act. There should always be a security plan in place. David Stone meets and consults with each client individually, and disseminate real time analysis on their requirements, and risks.
Today's world climate gives your guests, a comfort level when they walk into your event, that there is a NYC Bodyguard or NYC event security agent dressed neatly, attentive, and providing a security presence.
Give us a call, or email and let us provide you with a complimentary assessment for your New York City event.
Stone Security Service New York 800-883-8614. Or david@stonesecurityservice.com